TopIQs Vs. AnyTask
Even though the pandemic has declined to a seemingly manageable level during 2022, the effects of remote working are continuing. More and more people are seeing the benefits of remote working where:
Workers are able to better manage the tasks of employment along household responsibilities, and have an improved ability to focus where there are fewer distractions present in the home relative to a workplace [1].
Over time, remote workers are starting to gain more opportunities for similar work:
In the past few years, a significant number of companies have decided to hire remote developers. Moreover, new companies such as Upwork, Remote|OK, X-Team, and Crossover are 100% remote companies recruiting only for remote positions [2].
Furthermore, there is an inevitable move towards blockchain technology for the financial industry, seen even in 2016:
The financial services industry is a technology stack of legacy systems standing twenty miles high and on the verge of teetering over. Changes are difficult to make because each improvement must be backward compatible. As open source technology, blockchain can constantly innovate, iterate, and improve, based on consensus in the network [3].
Throughout this article, we will look at how two companies are looking to incorporate those three factors into their business model, allowing freelancers to work from home and within the cryptocurrency space – TopIQs Vs. AnyTask.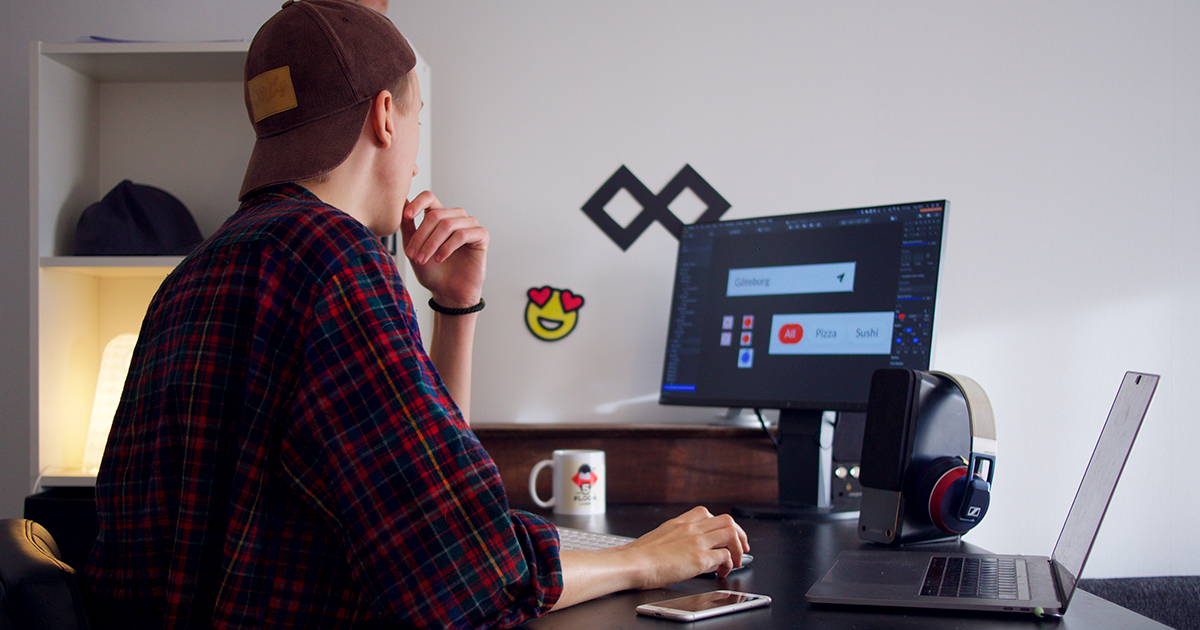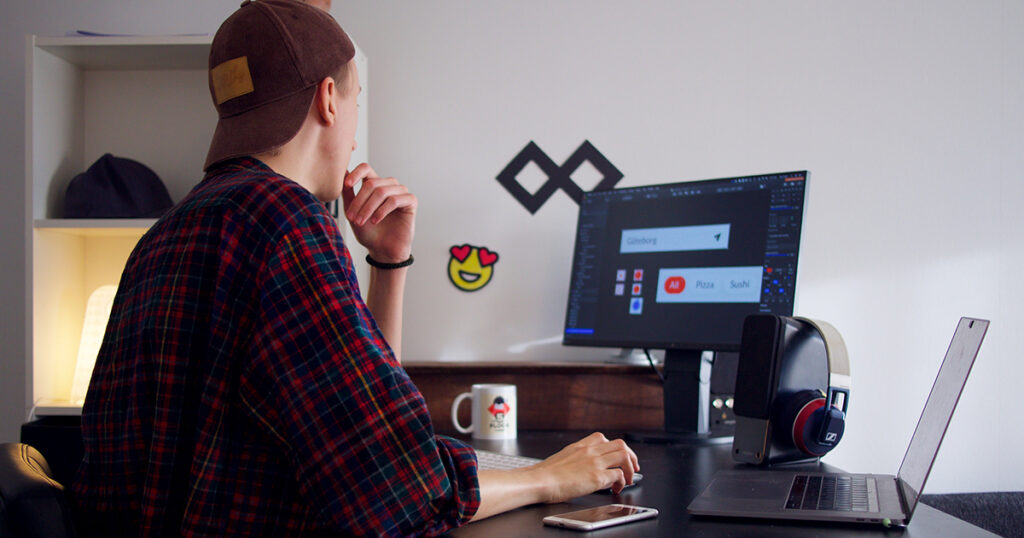 How Does TopIQs Work? (The Basics)
TopIQs is a freelancing platform that will incorporate blockchain technology to the maximum benefit possible for all users. Using the Elrond blockchain, a highly scalable, fast, and secure blockchain platform for distributed apps, enterprise use cases, and the new internet economy, TopIQs already has a vast, secure infrastructure to use to the benefit of freelancers and customers.
The platform will have a complete footprint in the Elrond blockchain, allowing for some simple yet revolutionary changes to the freelancing economy, such as:
Removal of traditional, compromisable login methods replaced by a direct connection via web wallets, the Maiar app, and Ledger
Custom blockchain Escrow services only allow payment release when the buyer and seller are happy
Blockchain payments to remove:

Fraudulent chargebacks that you can get from traditional payment processors
The requirement for a bank account (unless you want to change payments to fiat)
High fees (~5% instead of 20-30%
Slow receipt of funds (within 6 seconds instead of 7-10 days)
The best part about TopIQs is that there is little to no indication that it runs on the blockchain while still providing benefits. See the BH Network whitepaper for more information.
TopIQs as a Buyer
As a buyer, providing that you have an Elrond wallet, finding the work you want will be only a search away. You can search for, find, and buy a service as soon as you connect to the dApp (Decentralized Application, an application that runs on blockchain).
So long as you have enough funds in your wallet, you can buy the service you want or need, and a smart contract will remove the funds from your account and place them in Escrow.
When the freelancer accepts the purchase, delivers the product, and you both accept, the funds will transfer to the seller.
After some time on the platform, you will begin to receive recommended products and services based on your search history and purchases.
TopIQs as a Freelancer
As a freelancer, TopIQs is almost as easy as being a buyer (you do not have to confine yourself to one or the other, like some other platforms). But, of course, there are extra steps that you need to take, such as completing your seller profile page, adding jobs, etc.
However, all the steps you need to take are easily laid out in a simple format, and there are also templates that you can use to get your jobs seen by more people.
As there is a featured section and weekly newsletters including new sellers, there is also a big chance that you get work in the first week or even day.
All payments are made in cryptocurrency, allowing you to control how and when to use your money. For example, you can instantly change your BHAT tokens into eGLD or any other token on the Elrond blockchain. Alternatively, you can stake your BHAT into the Maiar Exchange and earn up to 28% APY, along with the BHero Launchpad benefits.
How Does AnyTask Work? (The Basics)
When signing up for AnyTask, the process is simple. You provide your email address, choose a password, and select a username (the platform does generate a few based on your email address, but you can select your own, too). After that, you are asked if you will mostly buy or sell tasks. Confirm your email address, and you are now ready to get started.
The first thing I do not like about AnyTask is the lack of a blockchain-style connection. Having an email and password leaves the possibility of data leaks, so ensure you use a strong password that you have never used before.
All prices are shown in USD, and the fees are roughly as follows:
$0.50 for projects that cost up to $8
$0.54 for $9 tasks
6% for anything $10 and above (the highest listed cost of a task is $100 with a $6 fee)
The buyer pays all fees. However, the freelancer always gets paid in the native currency of Electroneum (ETN).
AnyTask as a Freelancer
As a freelancer, you must install the ETN app to accept payments. The app asks for basic information such as your name, date of birth, country of residence, and phone number.
After installing the app and completing a KYC process, you have a simple 5-step process of creating tasks followed by submission and review. After the task is accepted, you need to wait for people to search for you and buy.
As a beginner, there doesn't appear to be any way to stand out other than the "Sort By" feature, where you can sort all results by "Newest." People searching for a service you provide need to use this function to find you.
AnyTask as a Buyer
As a buyer, AnyTask is very simple. Search for a product or service you want, find one that fits your budget and time frame, and then pay. There are three ways that you can pay at the moment:
Credit/Debit card
ETN using the ETN app
ETN Gift Card
TopIQs Vs. AnyTask: Hiring a Freelancer
Hiring a freelancer is similar on both platforms. However, there are some differences. For example, all purchases on TopIQs are Escrowed via smart contract and include legal tracking and invoices, and there are vetted jobs available, too.
Fees for buying a product or service are around 6% on AnyTask, whereas only ~2.5% on TopIQs.
| | TopIQs | AnyTask |
| --- | --- | --- |
| Single Jobs | ✅ | ✅ |
| Cryptocurrency Payment | ✅ | ✅ |
| Escrow Payments | ✅ | Yes, at extra cost.  |
| Moderated? | ✅ | ✅ |
| Vetted Jobs? | ✅ | ❌ There are badges for top-rated sellers.  |
| Legal Tracking Process? | ✅ | ❌ |
| Invoices? | ✅ | ❌ |
| KYC? | ✅ | ✅ |
| Buyer Fees | ~2.5% | ~6-10% |
TopIQs Vs. AnyTask: Being a Freelancer
The most significant difference a freelancer faces between TopIQs and AnyTask is that there is no advertising for new sellers on AnyTask. Still, new sellers are featured in different sections on the TopIQs website and weekly newsletters.
There is a small fee for freelancers (~2.5% of job value) on TopIQs, which is a ~5% fee split between the buyer and the seller. That is because even sellers often buy services, keeping the fees even yet still many times lower than fiat platforms.
| | TopIQs | AnyTask |
| --- | --- | --- |
| Single, short-term jobs | ✅ | ✅ |
| Non-crypto jobs? | ✅ | ✅ |
| Freelancer fees? | ~2.5% | Zero |
| Complete multiple tasks? | ✅ | ✅ |
| Invoices? | ✅ | ❌ |
| Escrow payments? | ✅ | Decided by buyer |
| Instant payments? | ✅ | Within Hours |
| Advertised jobs? | ✅ | ❌ |
Key Differences Between TopIQs and AnyTask
This section will examine some key differences between AnyTask and TopIQs, two freelancing platforms based on blockchain technology.
Blockchain
TopIQs is a dApp built on the Elrond blockchain, ranked at number 47 on Coingecko. The blockchain is fast, secure, and built specifically for high throughput and scalability. The Elrond blockchain already has over 180 projects within the ecosystem. TopIQs uses the blockchain for every marketplace aspect, including payments, processing, tracking, Escrow, and even logging in to the platform.
AnyTask is built on the Electroneum blockchain, currently ranked at 430 on CoinGecko. Electroneum is a smaller, less-known blockchain based on payments for AnyTask.
Interface for Freelancers
TopIQs provides you with all the building blocks you need to get your portfolio created and seen by as many buyers as possible, including templates and even assistance with images and writing your descriptions if required.
AnyTask is much like fiat platforms, where you create jobs and wait for buyers to search for and find your service.
Interface for Buyers/Posters
TopIQs has a unique approach to freelancing through custom algorithms that will identify the best products and services for the buyer and show new sellers to buyers looking for their services. That will give new and old sellers equal chances while using a unique rating-based ranking system to allow everyone to start on a neutral base, thus no more disadvantages to new sellers.
AnyTask is a simple interface; you can search for the job you require, sort by popular, newest, highest, and lowest price, etc., then buy the service.
Ease of Use for Freelancers
Both TopIQs and AnyTask have an easy way to build jobs and portfolios. However, the most significant difference between the two platforms is the ability TopIQs offers to gain customers on the very first day through the non-bias algorithm showing your work to searchers.
TopIQs Vs. AnyTask – Ease of Use for Buyers
Both AnyTask and TopIQs platforms are easy to use for buyers. The two primary differences are:
TopIQs provides you with suggestions based on your search and purchase history, and AnyTask does not.
AnyTask allows for credit/debit card payments; TopIQs currently does not.
Types of Jobs Available
Both platforms have a range of services available to buy, from small to large jobs in various categories.
TopIQs – 12 primary categories and more than 600 secondary categories.
AnyTask – 9 primary categories and 176 secondary categories.
Payment Times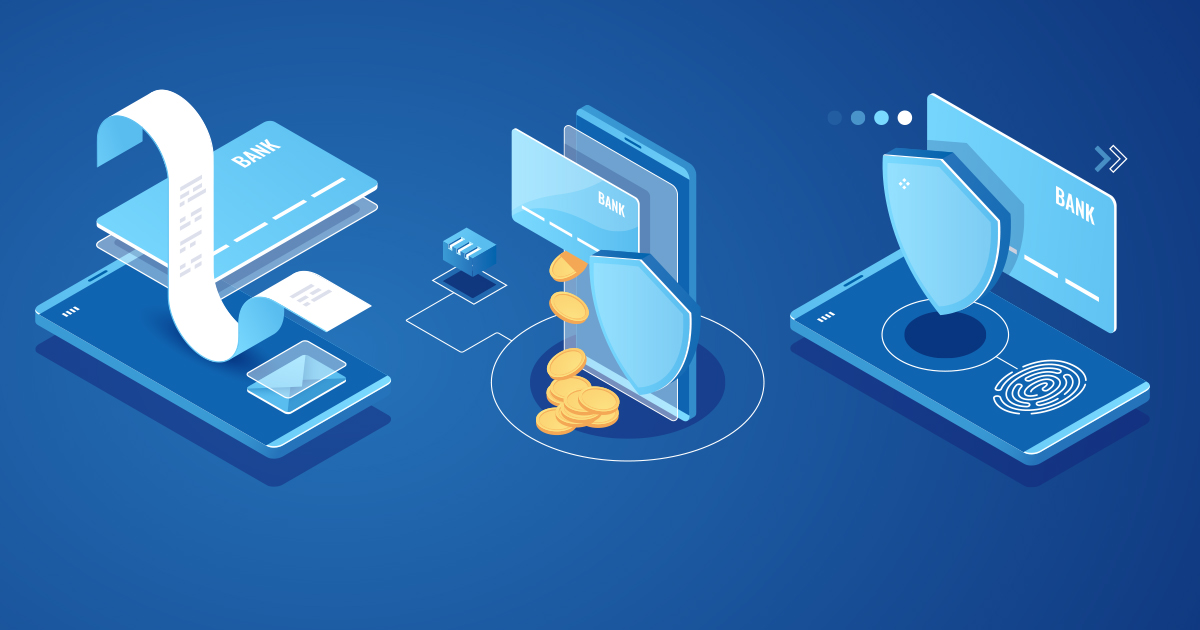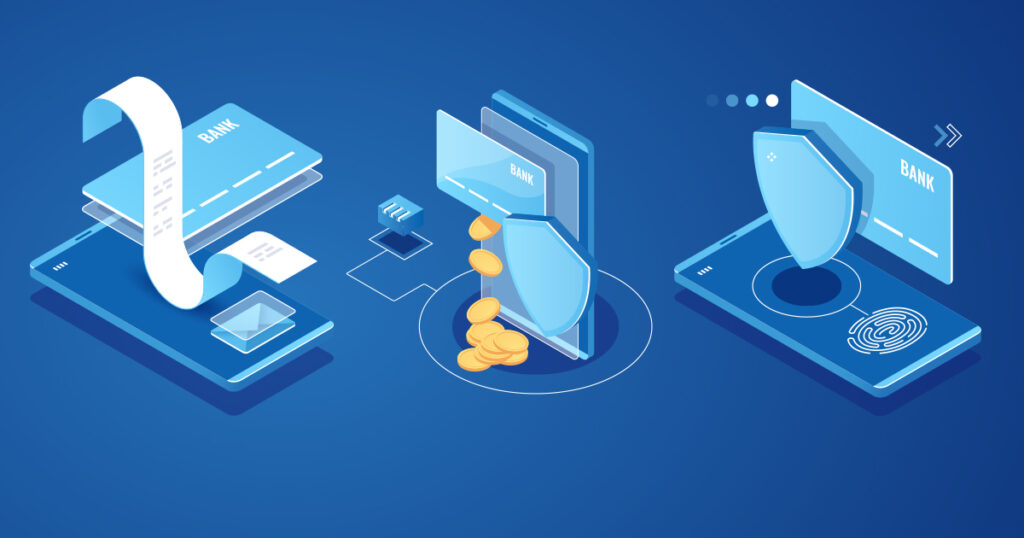 TopIQs – Within seconds. The Elrond blockchain has an average latency of 6 seconds.
AnyTask – Within hours.
AnyTask requires job acceptance from the buyer; TopIQs uses an Escrow smart contract to transfer funds and the project simultaneously.
Payment Types
TopIQs – All payments will be cryptocurrency, made through the Maiar app, allowing for eGLD and BHAT payments.
AnyTask – You can pay for jobs with the cryptocurrency ETN and app, credit/debit cards, or gift cards.
Fees
TopIQs will have a platform fee of ~5% split between the buyer and seller. There are no payment processor fees as they are on blockchain, only a transaction fee.
AnyTask – Buyers have a standard fee of 10% of the total project cost.
You can use this calculator to understand the Elrond fees.
Security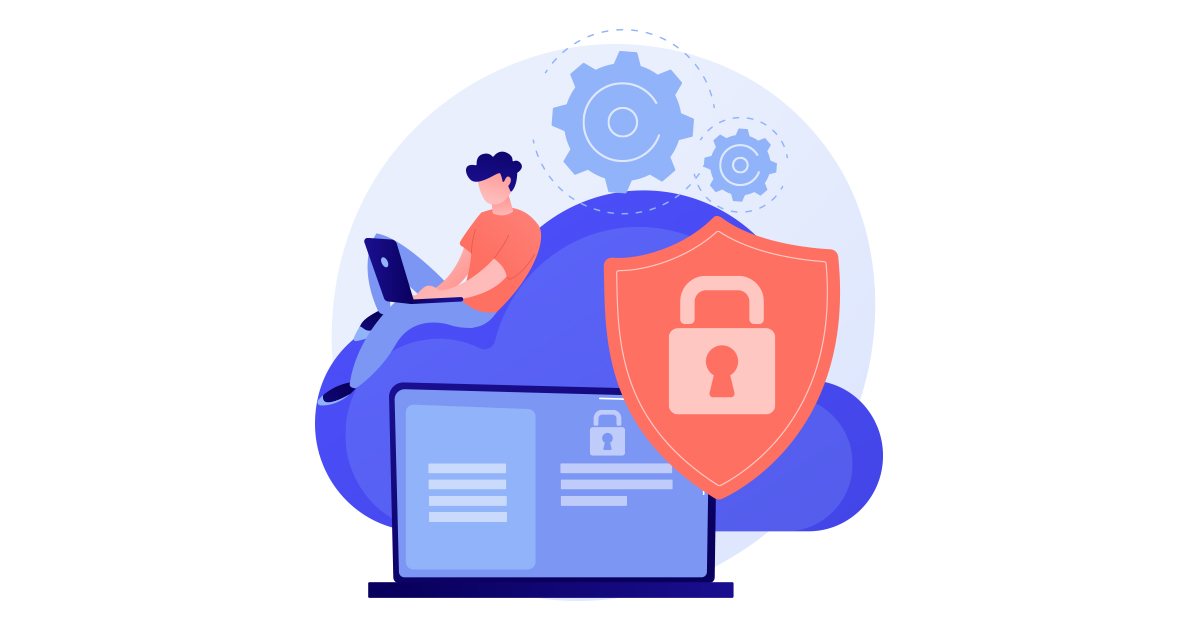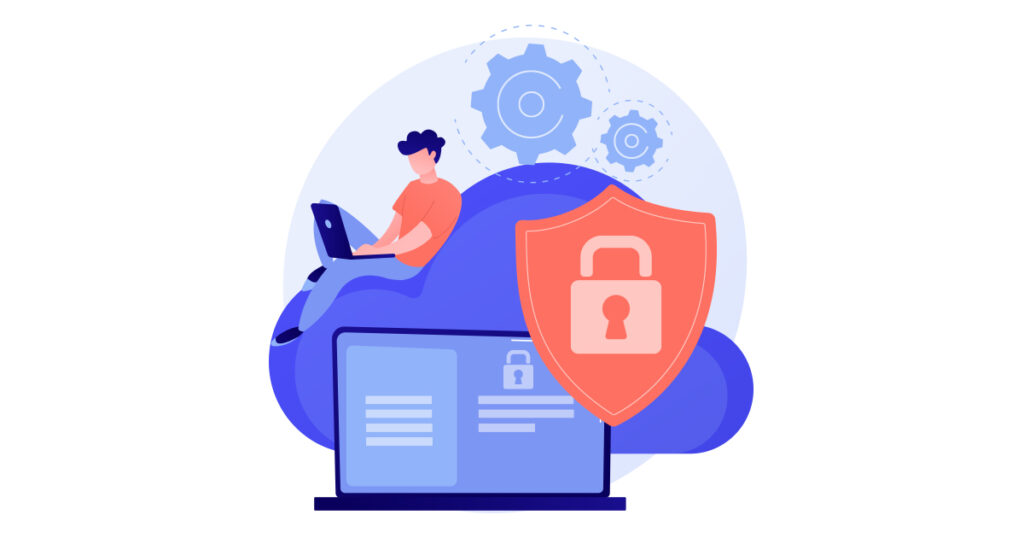 TopIQs uses blockchain technology to connect to the platform, removing the need for passwords and thus removing the risk of data leaks. Furthermore, all payments are made on the blockchain with Escrow smart contracts, creating irreversible payments, and stopping fraudulent chargebacks.
AnyTask uses blockchain technology for payments but traditional Web2 login methods of email addresses and passwords.
Overall Conclusion
While TopIQs and AnyTask are very similar platforms, some differences can be deal breakers.
For example, the number of categories on TopIQs is more significant than AnyTask, the payment times are within seconds, not hours, and TopIQs have a much safer way to connect to the platform using blockchain. Furthermore, the Elrond blockchain is much more established than Electroneum.
If you want to find out more, contact us on Telegram.
Read Similar Posts
TopIQs Vs. Cryptocurrency Jobs
[1] Handbook of Research on Remote Work and Worker Well-Being in the Post-COVID-19 Era. (2021). United States: IGI Global.
[2] Leonard, A. (2020). The Complete Coding Interview Guide in Java: An Effective Guide for Aspiring Java Developers to Ace Their Programming Interviews. United Kingdom: Packt Publishing.
[3] Tapscott, D., Tapscott, A. (2016). Blockchain Revolution: How the Technology Behind Bitcoin and Other Cryptocurrencies is Changing the World. United Kingdom: Penguin Books Limited.