TopIQs Vs. Braintrust
As a freelancer, you have limited availability to find new work. The primary ways to get new clients are either by word of mouth from existing customers, by owning a website and hoping for search engine traffic, or through marketplaces such as Fiverr.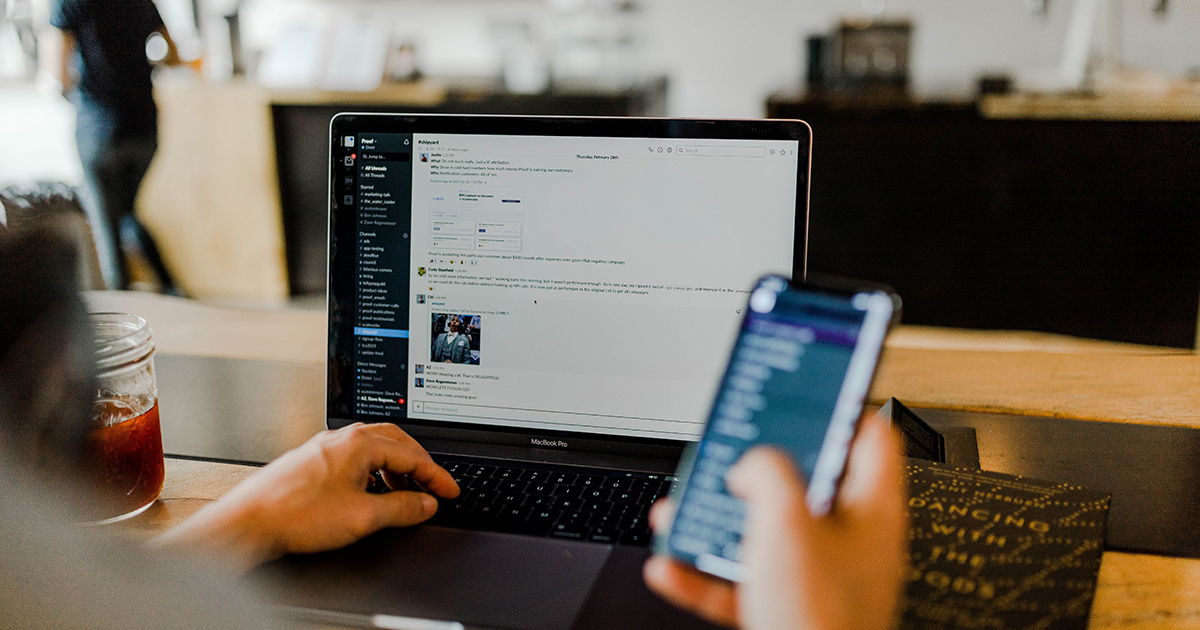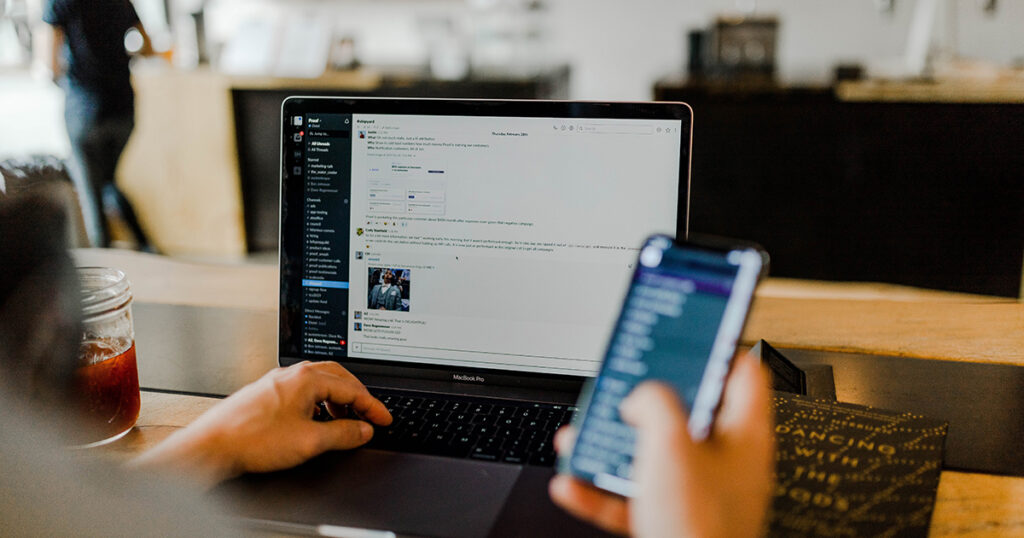 There are issues with all of them, though. For example, word of mouth needs your clients to know people looking for the same services you provide, search engine traffic takes a lot of time and dedication, and current marketplaces have a complete set of drawbacks such as high fees and lengthy payment wait times, etc.
Blockchain has drastically reduced or removed most issues people find with current FIAT marketplaces, giving freelancers a new lease on work life. This article will go through two of those cryptocurrency marketplaces in a comparison; TopIQs and Braintrust.
How Does TopIQs Work? (The Basics)
TopIQs is a freelancing marketplace with a complete footprint in the Elrond blockchain, allowing for highly secure and transparent exchange between buyers and sellers in almost any niche that you can think of (no illegal or adult activity).
There are no "standard" login methods, such as usernames and passwords, which an attacker can use to assume your identity [1]. So instead, TopIQs uses a unique authentication approach via the Maiar app, which uses blockchain technology to authenticate you as a user and every transaction you make after that.
"The secured chained hashing methodology together with the distributed consensus mechanism brings the trust component to the blockchain network, where no one can tamper with the records in the system since cryptographically secured hash will safe guard against data manipulation" [2].
Buyers can search through over 600 categories of all niches and buy with complete confidence, knowing their payment will go through a blockchain Escrow smart contract. Likewise, sellers can confidently sell to anyone, knowing they will receive payment or not send the goods.
TopIQs as a Buyer
As a buyer, TopIQs freelancers can offer services from twelve primary categories and over six hundred sub-categories. Some of those categories are Marketing, Translation, Music and Audio Production, Graphic Design, and many others. As a result, a buyer can purchase almost anything they require for their business, whether online or offline, and have blockchain technology to back up the purchase.
Buyers can negotiate payment terms based on the following:
Fixed payment (one-off, weekly, monthly, etc.)
Hourly rate
Milestones
Contracts
There are no stringent vetting processes but a review-based scoring system that will show the freelancer's performance – thus allowing even complete newcomers onto the scene to make a name for themselves.
TopIQs as a Freelancer
Freelancers have a tremendous opportunity to showcase their skills, talents, and services throughout all categories listed on the marketplace. So, you can build your portfolio to match everything you want to sell; whether you want to offer an ebook, single design services, or contract work for large-scale jobs, you can build your portfolio to match everything you want to sell.
TopIQs offers templates for job postings and will feature new freelancers on home pages or category pages, helping you gain maximum visibility from day one – something rarely seen on any freelancing marketplace.
All payments are through cryptocurrencies, with BHAT being the primary token and others such as eGLD and ESDT.
How Does BrainTrust Work? (The Basics)
BrainTrust is another freelancing marketplace that allows you to find work within many technical categories. Even though the platform is still based around a cryptocurrency token, all payments to freelancers and workers are in FIAT currencies, primarily USD.
The cryptocurrency aspect comes into play when you earn the tokens for completing tasks such as vetting or referring new talent, finding clients for the platform, or connecting freelancers and clients.
BrainTrust as a Freelancer
As a freelancer, a peer-to-peer vetting process includes a requirement for a LinkedIn profile based on your talents, a manual check of your profile, and video interviews. Once accepted, you are encouraged to complete screening checks for new candidates, and token shares are provided, giving you a voice to ask or vote for changes on the platform.
All payments (that you need to discuss with your clients) are completed via invoice and bank transfer (Stripe or Transferwise) and have zero platform fees for the freelancer (payment processor fees are independent).
Most of the buyers on BrainTrust are enterprise searchers (Nike, NASA, Black & Decker, Nestle), meaning that you need to have some experience in gaining them as clients. At the very least, you need an excellent portfolio to showcase to be accepted, and you may need to go through separate interviews to land the role.
BrainTrust as a Buyer
As a buyer, it is relatively easy to get started. Fill out the form here, and BrainTrust says they will match you with three qualified freelancers within 48 hours. Although, you still need to enter your LinkedIn profile, which seems to prioritize enterprises.
While there are no fees for the freelancer on BrainTrust, there is a 10% (of the total project cost) fee for the buyer.
TopIQs Vs. BrainTrust: Hiring a Freelancer
Hiring a freelancer on BrainTrust is more complex than TopIQs, as you must register a position you want to hire for and include your LinkedIn profile. While including your LinkedIn profile may not seem like an issue, they have the option to vet you for the hiring process.
TopIQs, on the other hand, allows you to connect with your wallet and instantly buy any service you want or need with no vetting process and no one in the middle to check you are eligible for the purchase. All you need to have available is the balance in your Maiar wallet.
| | | |
| --- | --- | --- |
| | TopIQs | BrainTrust |
| Single Jobs | ✅ | Available but a more complex process |
| Cryptocurrency Payment | ✅ | ❌ |
| Escrow Payments | ✅ | ❌ |
| Moderated? | ✅ | ✅ |
| Vetted Jobs? | ✅ | ✅ |
| Legal Tracking Process? | ✅ | ✅ |
| Invoices? | ✅ | ✅ |
| KYC? | ✅ | ❌ |
| Buyer Fees | ~2.5% | 10% |
TopIQs Vs. BrainTrust: Being a Freelancer
As a freelancer, the most significant difference between BrainTrust and TopIQs is the difficulty finding work. With BrainTrust, all freelancers must complete a vetting process that takes up to 72 hours (or 3 business days) to be approved or denied.
TopIQs allows you to start selling your services from the instant you connect with your wallet and uses a review system to let buyers see how well you perform (the review process is not the same as usual reviews; they cannot be faked).
| | | |
| --- | --- | --- |
| | TopIQs | BrainTrust |
| Single, short-term jobs | ✅ | ✅ |
| Non-crypto jobs? | ✅ | ✅ |
| Freelancer fees? | ~2.5% | Zero |
| Complete multiple tasks? | ✅ | ❌ |
| Invoices? | ✅ | ✅ |
| Escrow payments? | ✅ | ❌ |
| Instant payments? | ✅ | ❌ |
Key Differences Between TopIQs and BrainTrust
This section will look at some of the key differences between TopIQs and BrainTrust, allowing you to make an informed decision about which is better for your requirements.
Blockchain
TopIQs – The TopIQs marketplace uses the Elrond blockchain for payments, job processing, and single-sale item tracking. That creates a safe, immutable, and transparent environment with low fees.
BrainTrust – BrainTrust does not use blockchain technology other than to provide users with their tokens (BTRST, an ERC-20 token on the Ethereum blockchain) for completing tasks such as vetting.
Interface for Freelancers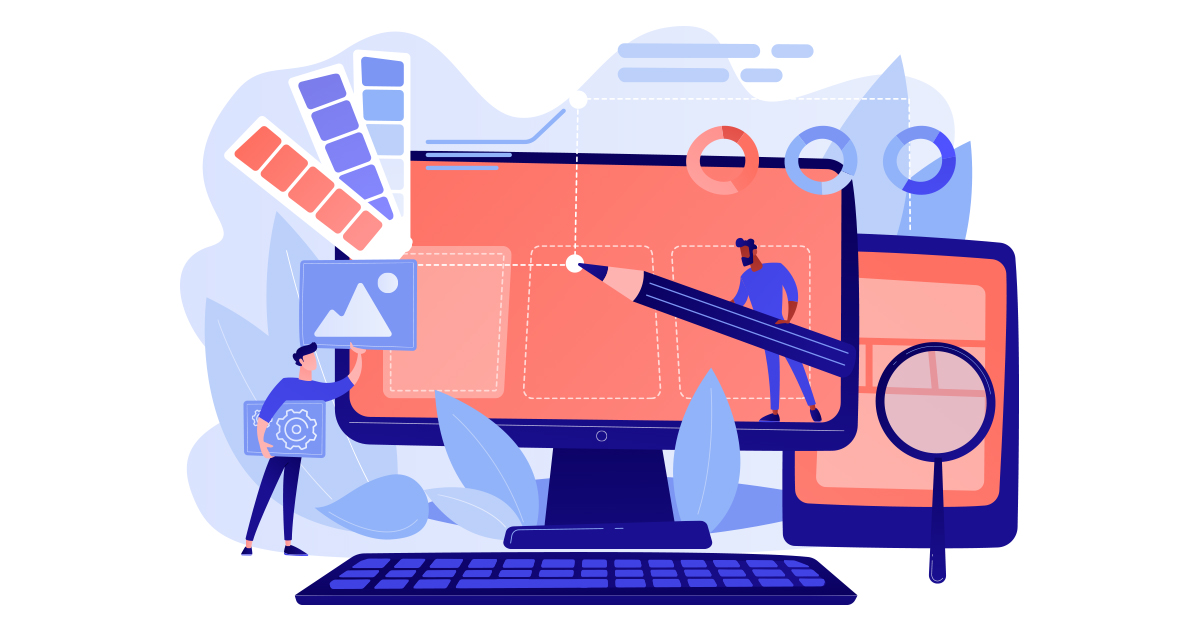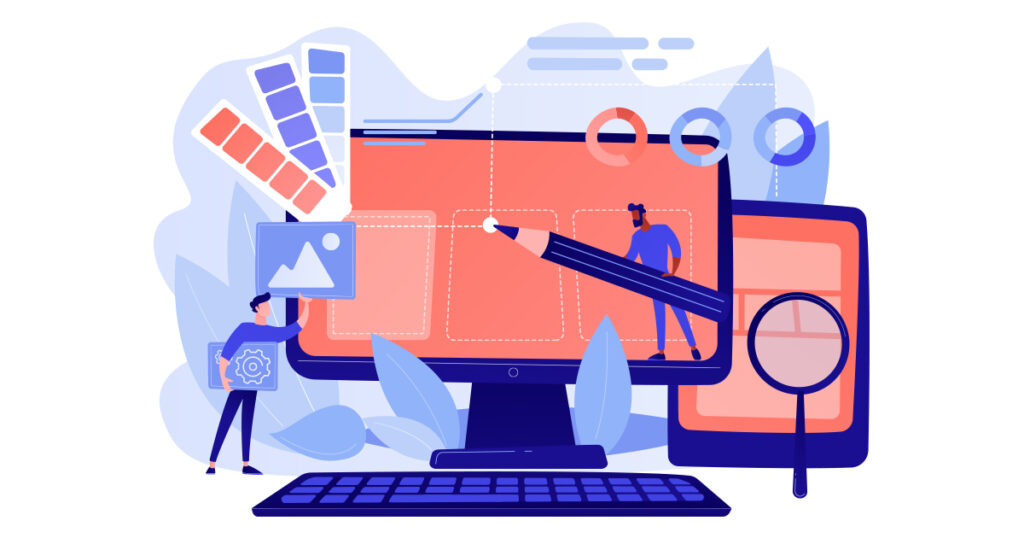 TopIQs – As a freelancer on TopIQs, you can build a portfolio of your work. That includes the services and products you offer. You can also find jobs that customers have requested. In addition, you will have a portfolio page that you can share with prospective clients. On this page, you can showcase your skills and past work experience.
BrainTrust – BrainTrust allows you to join their network after the vetting process and apply for jobs or contracts with some of the largest enterprise companies in the world. The interface is simple, yet getting work can be more of a challenge.
Interface for Buyers/Posters
TopIQs – TopIQs' interface is easy to use. The suggestions it gives are based on different factors about you, like what kind of content you usually search for.
BrainTrust – BrainTrust offers a simple, 3-step form to fill out to post a job request.
TopIQs has a more complex interface than BrainTrust. However, there are many more options for buyers, sellers, or searchers and posters.
Ease of Use for Freelancers
TopIQs – TopIQs makes it easy for freelancers to find work. They can build a portfolio or search for jobs that fit their needs. They can also apply for requests from buyers. This gives them two ways to get work from the very beginning.
BrainTrust – BrainTrust can be difficult to be accepted as a freelancer and can be even more challenging to get jobs, especially if you are starting your freelance career.
As a whole, TopIQs is a much more accessible platform for all freelancers, especially for people who are new to the freelancing scene.
Ease of Use for Buyers
TopIQs – To buy products or services on the TopIQs platform, you first need to connect your Maiar wallet to the platform. Once you have done that, you can search for any product or service and buy it. If you have questions about a product or service, you can contact the seller for more information.
BrainTrust – The initial sign-up procedure asks if you are a buyer or seller and then guides you through the process of that specific role. Therefore, it is difficult, if not impossible, to be involved in C2C sales. However, getting some excellent freelancers from the platform is likely very easy if you are part of an enterprise.
You will likely find a freelancer quickly if you are an enterprise buyer. However, if you are a small business owner, it could be challenging for you on BrainTrust. On the other hand, even if you are a hobbyist, you can easily buy services on TopIQs.
Types of Jobs Available
TopIQs – There are many different types of jobs that you can do. For example, you can find a job in your field or one you have never done before. There are over 600 types of jobs available, so there is sure to be one that is perfect for you.
BrainTrust – Much like many other freelancer marketplaces, many different types of jobs are available on BrainTrust.
Payment Times
TopIQs – Payment times on TopIQs are instant – only limited by the Elrond blockchain (around 6 seconds per transaction).
BrainTrust – Payments are based on employer terms and can be based on Net30 or NET60 payments.
Payment Types
TopIQs – All payments will be cryptocurrency, made through the Maiar app, allowing for eGLD and BHAT payments.
BrainTrust – All payments are in USD. Cryptocurrency bonuses are paid through the Ethereum blockchain.
Fees
TopIQs –

TopIQs will have a platform fee of ~5% split between the buyer and seller. There are no payment processor fees as they are on blockchain, only a transaction fee.
BrainTrust –

Job advertisers have a standard fee of 10% of the total project cost. 
You can use this calculator to understand the Elrond fees.
Security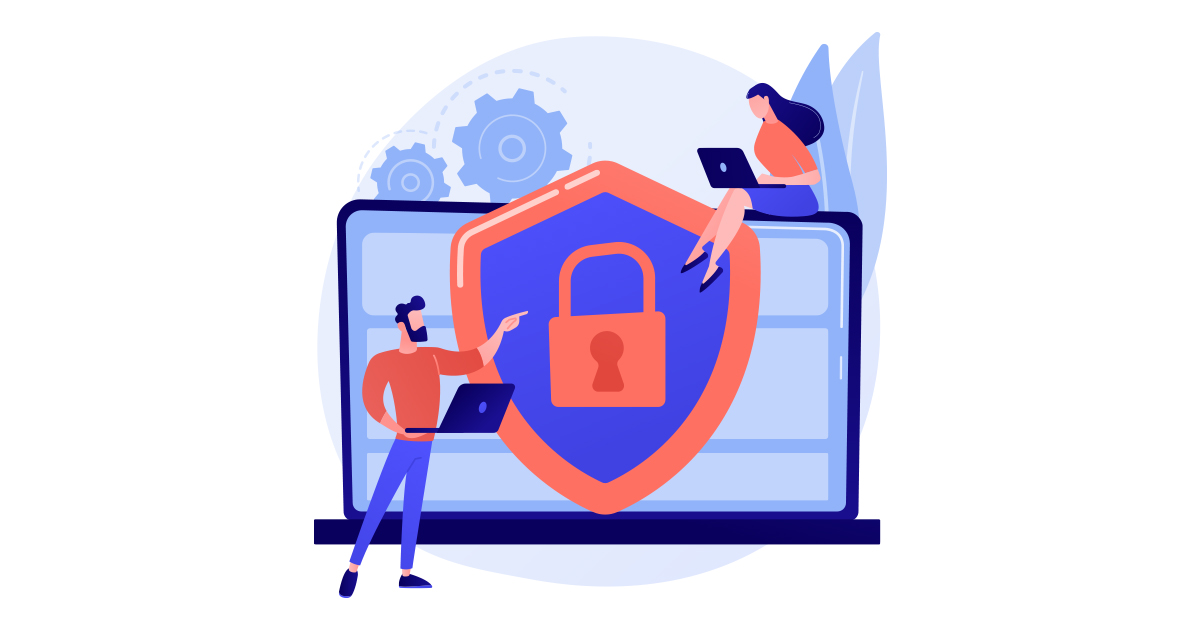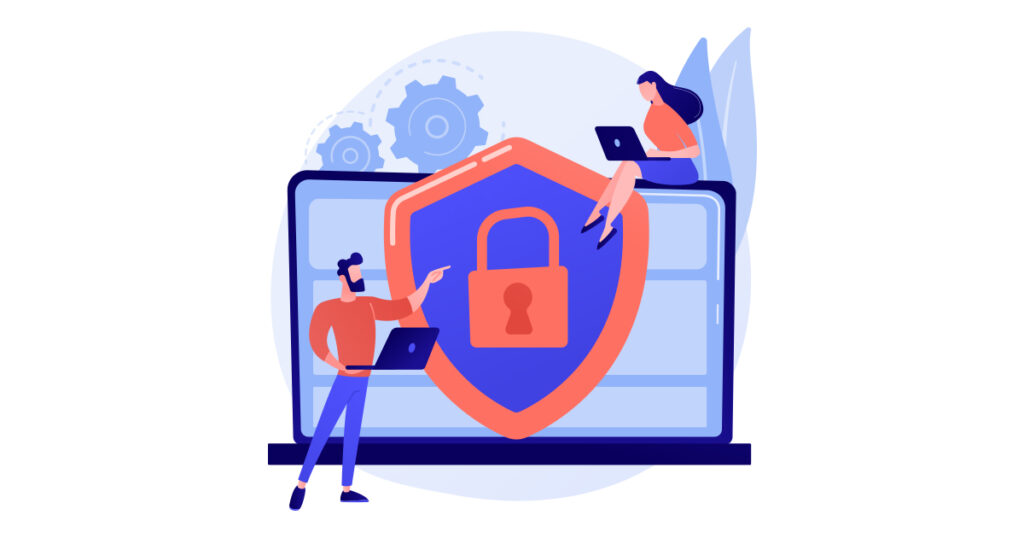 TopIQs – TopIQs uses blockchain technology, removing traditional login methods such as emails and passwords. Furthermore, blockchain removes the ability to scam buyers or sellers, and a warning system will stop users from taking chats away from the platform. For more information about the security of blockchain marketplaces, see section 4 of the BH.Network Whitepaper.
BrainTrust – There is little security, such as logging in with emails and passwords on the BrainTrust platform, and some moderation.
Overall Conclusion
If you are an already successful freelancer with an extensive portfolio looking for high-end contracts with top employers, BrainTrust may have something suitable. However, you do need to go through rigorous vetting processes and may not get work.
TopIQs have a lot more variety and the ability to create job offerings based on your skills, whether you have just started or are a seasoned freelancer looking to get paid in cryptocurrency. As a freelancer, you can get paid the same day you join TopIQs. However, with BrainTrust, you may be looking for a position for a long time and still have payment terms such as NET30 and NET60 to contend with.
In our opinion, freelancing is the future, and if you have the skills to work, you have the skills to freelance.
If you want to find out more, contact us on Telegram.
Read Similar Posts
TopIQs Vs. Cryptocurrency Jobs
Frequently Asked Questions
How Much Does it Cost to List a Job?
TopIQs – Free
BrainTrust – Free, but a 10% fee on completion.
How Long is a Job Listing Live for?
TopIQs – No time limit.
BrainTrust – No time limit.
Are There Job View Customizations Available?
TopIQs – Yes, upload images, videos, audio files, etc., and text editor.
BrainTrust – Logo upload only.
[1] Idziorek, J., Jacobson, D. (2016). Computer Security Literacy: Staying Safe in a Digital World. United Kingdom: CRC Press.
[2] ICDSMLA 2019: Proceedings of the 1st International Conference on Data Science, Machine Learning and Applications. (2020). Singapore: Springer Singapore.