TopIQs Vs. Cryptocurrency Jobs
If you are a freelancer, you are already one of approximately 1.1 billion people who make a living on your own terms. If you own cryptocurrency, you are one of about 1 billion people who have used blockchain technology.
Joining those two aspects together creates a new and exciting opportunity for blockchain freelancing – getting paid and paying for work with cryptocurrency.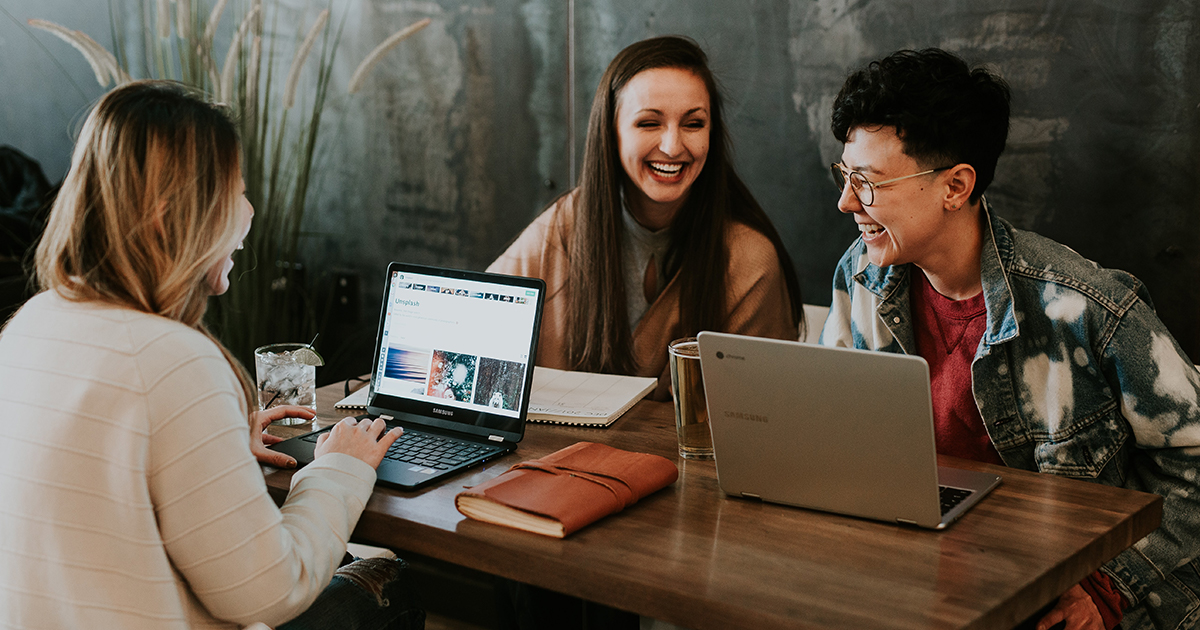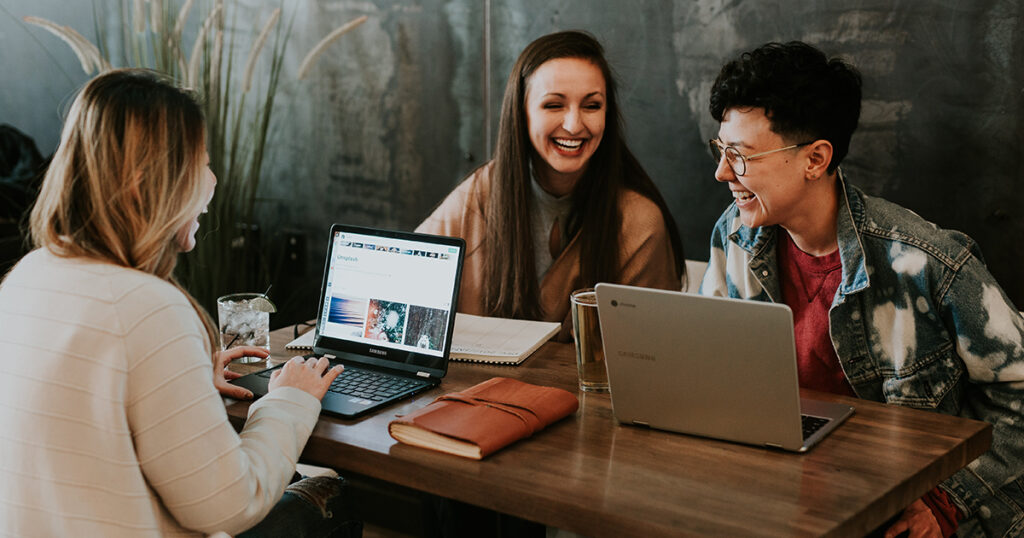 While the landscape is relatively new and bare, some companies are taking the initiative to provide buyers and sellers with a new way to work. This article will take an in-depth look at two websites in a head-to-head comparison; TopIQs Vs. Cryptocurrency Jobs.
How Does TopIQs Work? (The Basics)
TopIQs is a freelancing marketplace that allows buyers to search for products or services or post a request for sellers to respond.
Conversely, sellers can either post their jobs or respond to buyers' requests.
The range of services available will be expansive and inclusive of almost anything a hobbyist, business owner, or corporate hiring specialist may want for their business, large or small, traditional brick and mortar, Web2, or Web3 models.
The primary difference between TopIQs and other marketplaces of similar style is the technology behind the scenes. TopIQs runs with a complete footprint in blockchain, allowing for many benefits that are unavailable to current freelancers on FIAT marketplaces.
TopIQs as a Buyer
As a buyer, TopIQs freelancers will offer services from twelve primary categories and over six hundred sub-categories, including Animation and Effects, Business Management, Information Data, Programming and Tech, Graphic Design, and more.
All signup, login, and buying processes will work on a non-custodial wallet connection and signature using the Maiar App, Web Wallet, or Ledger.
Buyers will be able to negotiate payment terms based on the following:
Fixed payment (one-off, weekly, monthly, etc.)
Hourly rate
Milestones
Contracts
TopIQs as a Seller
Sellers will have the same signup, login, and selling methods as buyers while being able to post their goods or services in any of the categories. Alternatively, if there is no concrete category that fits a service, a freelancer can add their services to a miscellaneous category or apply for job requests.
Payments will go through an Escrow Smartcontract and be released as soon as a job is marked complete by both parties.
How Does Cryptocurrency Jobs Work? (The Basics)
Much more of a "job board" style platform, Cryptocurrency Jobs is a job listing platform that allows companies to post their job vacancies and people to look for jobs that suit their requirements in cryptocurrency.
There are no sign-in requirements for Cryptocurrency Jobs, but you can sign up for their newsletter, which includes a "This week in Cryptocurrency Jobs" list showing you the newest opportunities.
The name Cryptocurrency Jobs refers more to available positions within the decentralized space than to using blockchain to provide a service. For example, you can post or apply for job vacancies such as:
Blockchain Engineer
DeFi Research Analyst
Product Designer
Finance and Ops Manager
Etc.
Cryptocurrency Jobs as a Searcher
Searching for a job on Cryptocurrency Jobs is relatively straightforward. At the time of writing, the platform had 620 blockchain positions available in different locations and positions (full-time, part-time, contract, freelance, and internships).
After finding a position you are interested in, you can click "Apply now," It will either take you to the company website or your email provider to send an email to the advertiser.
Cryptocurrency Jobs as a Poster
Posting a job vacancy is pretty straightforward, too; fill out the form with as much information as possible, preview your information, and complete your payment.
At the time of writing, there is only one option to post a job.
$299 per listing for 30 days of visibility, featured in the newsletter and social media. However, you do have the option to pre-buy a "job pack":
30-day job listing for $299.00 and save 0%
Pre-buy a 3-job pack for $807.00 and save 10%
Pre-buy a 5-job pack for $1,270.00 and save 15%
Pre-buy a 10-job pack for $2,392.00 and save 20%
You can pay for the listing in either FIAT or cryptocurrency, but you can only offer FIAT currencies to the applicants.
The cryptocurrencies accepted as listing payments are:
BTC Native SegWit
BTC Segwit
ETH
SOL
USDC
TopIQs Vs. Cryptocurrency Jobs: Hiring a Freelancer
The primary difference between TopIQs and Cryptocurrency Jobs is that Cryptocurrency Jobs is more like a job board platform, and TopIQs is a marketplace. TopIQs is easier to find people looking for one-off jobs, and services such as logo creation and Cryptocurrency Jobs is based more around contractual jobs.
| | | |
| --- | --- | --- |
| | TopIQs | Cryptocurrency Jobs |
| Single Jobs | ✅ | Available but no jobs listed |
| Cryptocurrency Payment | ✅ | Available but company-specific |
| Escrow Payments | ✅ | No |
| Moderated? | ✅ | No |
| Vetted Jobs? | ✅ | No |
| Legal Tracking Process? | ✅ | No |
| Invoices? | ✅ | Company-specific |
| KYC? | ✅ | No |
| Buyer Fees | ~2.5% | $299 |
TopIQs Vs. Cryptocurrency Jobs: Being a Freelancer
As a freelancer, the most significant difference between TopIQs and Cryptocurrency Jobs is the difficulty of finding a single, one-time, short-term job on Cryptocurrency Jobs. However, there are other differences:
| | | |
| --- | --- | --- |
| | TopIQs | Cryptocurrency Jobs |
| Single, short-term jobs | ✅ | Possibly available but none listed |
| Non-crypto jobs? | ✅ | No |
| Freelancer fees? | ~2.5% | No |
| Complete multiple tasks? | ✅ | No |
| Invoices? | ✅ | No |
| Escrow payments? | ✅ | No |
| Instant payments? | ✅ | No |
Key Differences Between TopIQs and Cryptocurrency Jobs
There are some things to look for before choosing between the two platforms; for example,
Blockchain
Interface
Ease of use
Types of Jobs
Payment times
Payment types
Fees
Security
In the following sections, we will look through all the different aspects that might make your decision as a freelancer easier.
Blockchain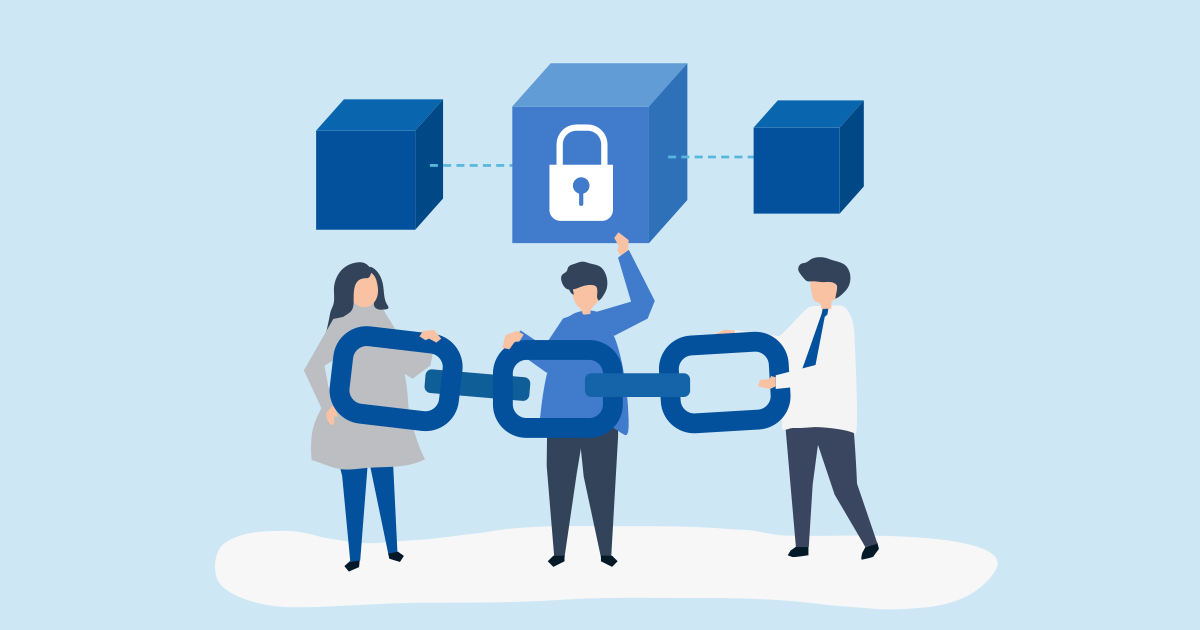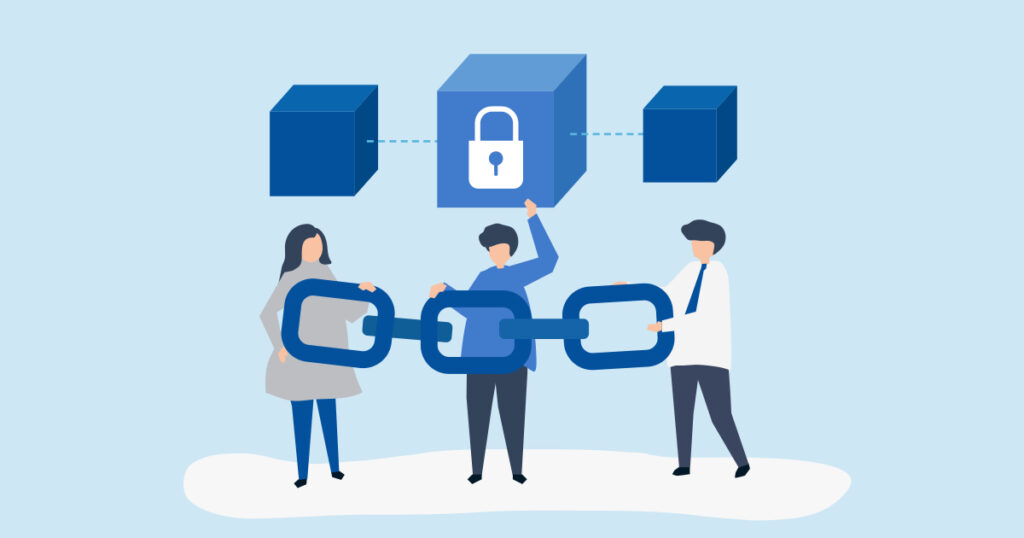 TopIQs – has a complete footprint in the Elrond blockchain, using it for payment processing (including a Smartcontract Escrow service) and single sale item tracking, thus creating a safe, immutable, and transparent environment
Cryptocurrency Jobs – does not use blockchain technology other than to allow payments for posting job vacancies. The name comes from a base of offering jobs within the cryptocurrency sector, not from using blockchain technology
Interface for Freelancers/Searchers
TopIQs – As a freelancer on TopIQs, you can build a portfolio of jobs, services, and products you are offering or apply for jobs that customers have requested. You will have a portfolio page that you can share with prospective clients, with a section to showcase your skills and past work experience
Cryptocurrency Jobs – is a list of jobs available in the blockchain and cryptocurrency sphere, and you can use the search function to find a role in the area you are looking for
Interface for Buyers/Posters
TopIQs – The interface for TopIQs is intuitive, allowing for suggestions based on various factors of your profile. For example, if you often search for content writers, you will see new and top content writers
Cryptocurrency Jobs – offers a simple, 3-page form to fill out to post a job vacancy
TopIQs has a more complex interface than Cryptocurrency Jobs. However, there are many more options for buyers, sellers, or searchers and posters.
Ease of Use for Freelancers/Searchers
TopIQs – makes it easy for freelancers to build a portfolio or search for available jobs that suit their needs and offers templates to get as much visibility as possible. Freelancers can also apply for requests from buyers, giving them a 2-fold method of getting work
Cryptocurrency Jobs – While it is easy to find a job with a list and search, you cannot go further in your search if there are no available jobs
Ease of Use for Buyers/Posters
TopIQs – As a buyer, you must connect to the TopIQs platform with your Maiar wallet. After that, you can search for any service or product and buy it or connect with the seller for further clarification
Cryptocurrency Jobs – After finding a job you would like to apply for, you must go through the standard processes that job applicants must face, such as email applications, resumes, and interviews
As a whole, Cryptocurrency Jobs is a more straightforward platform to use as a job poster or searcher. However, you are limited to job vacancies instead of freelancing work. In contrast, TopIQs offer freelancing services for all kinds of categories along with contractural work if you want or need it.
Types of Jobs Available
TopIQs – A plethora of jobs across 600 categories are available, from Database Administration to Custom Website Security, Graphic Design, Meal Planning, and Trip Advisor
Cryptocurrency Jobs – All jobs within Cryptocurrency Jobs are blockchain-based or for companies that work in blockchain
Payment Times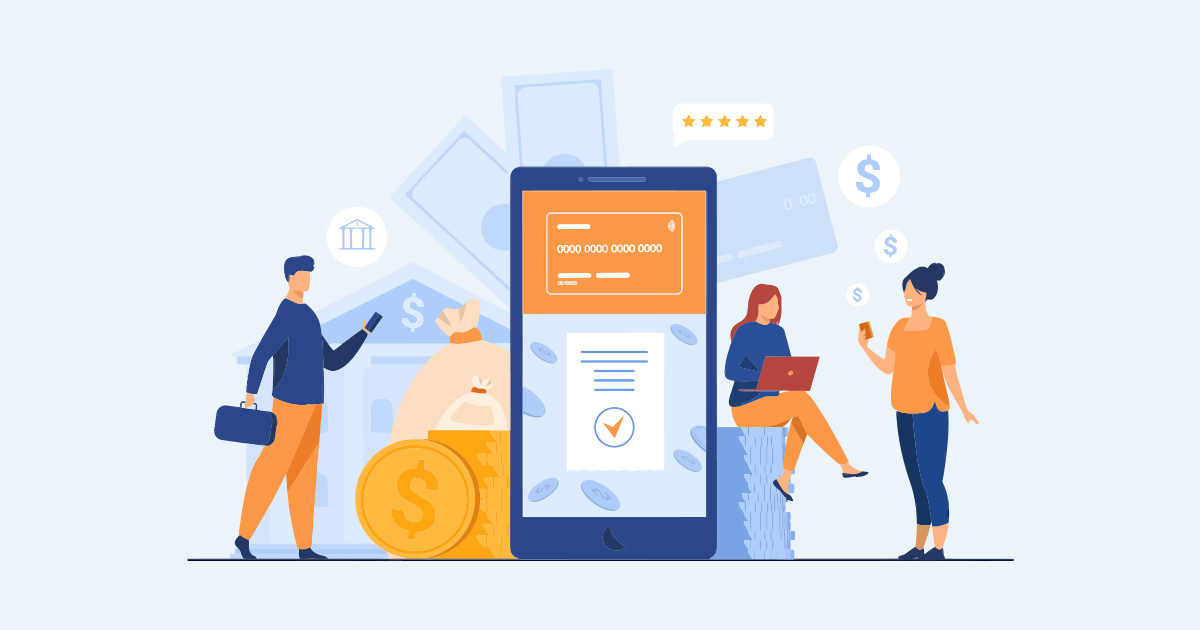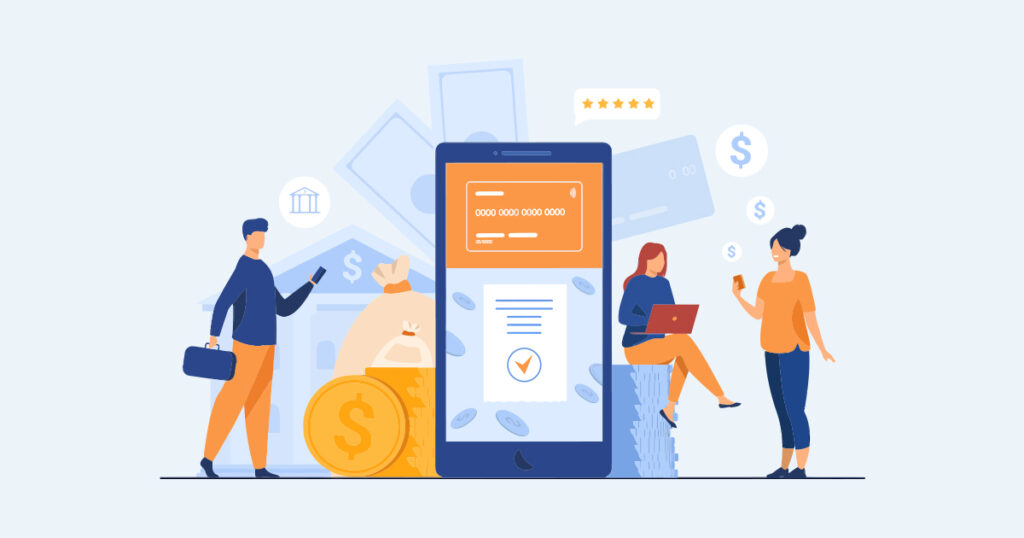 TopIQs – Payment times on TopIQs are instant – only limited by the Elrond blockchain (around 6 seconds per transaction)
Cryptocurrency Jobs – Cryptocurrency Jobs have no input into the payment of job seekers
Payment Types
TopIQs – All payments will be cryptocurrency, made through the Maiar app, allowing for eGLD and BHAT payments
Cryptocurrency Jobs – Payments are based on employer terms and are very individual. As they are mainstream jobs, the payments are mostly FIAT
Fees
TopIQs – TopIQs will have a platform fee of ~5% split between the buyer and seller. There are no payment processor fees as they are on blockchain, only a transaction fee
Cryptocurrency Jobs – Job advertisers have a standard fee structure starting at $299, shown in the Cryptocurrency Jobs as a Poster section above
You can use this calculator to understand the Elrond fees.
Security
TopIQs – TopIQs uses blockchain technology, removing traditional login methods such as emails and passwords. Furthermore, blockchain eliminates the ability to scam buyers or sellers, and a warning system will stop users from taking chats away from the platform. For more information about the security of blockchain marketplaces, see section 4 of the BH.Network Whitepaper
Cryptocurrency Jobs – There is no security on the Cryptocurrency Jobs platform
Overall Conclusion
If you are looking for a permanent position, Cryptocurrency Jobs may have higher prospects for finding something suitable. However, for freelancers, TopIQs have a lot more variety and the ability to create job offerings based on your skills.
As a freelancer, you can get paid the same day you join TopIQs. However, with Cryptocurrency Jobs, you may be looking for a position for a long time.
In our opinion, freelancing is the future, and if you have the skills to work, you have the skills to freelance.
If you want to find out more, contact us on Telegram.
Read Similar Posts
Frequently Asked Questions
How Much Does it Cost to List a Job?
TopIQs – Free
Cryptocurrency Jobs – $299 with up to 20% off for volume discounts
How Long is a Job Listing Live for?
TopIQs – No time limit
Cryptocurrency Jobs – 30 days
Are There Job View Customizations Available?
TopIQs – Yes, upload images, videos, audio files, etc., and text editor
Cryptocurrency Jobs – Logo upload only